In 2023, The MLFP diversity scholarship was open to students in academic good standing enrolled in their second year of the Master of Legal and Forensic Psychology Program and covered the students' tuition for spring quarter 2023. Applicants were either a member of a historically underrepresented group in higher education (African American, American Indian/Alaskan Native, Native Hawaiian or Pacific Islander, or Hispanic-American), a first-generation college student, and/or had a history of overcoming a significant disadvantage. Three awards were given for spring 2023.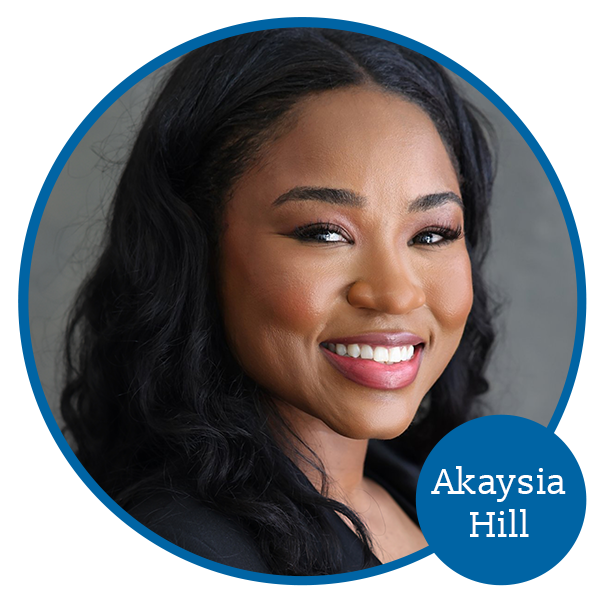 Akaysia Hill
Akaysia is a first-generation college student, graduating in 2021 from California State University, Northridge, with her B.A. in Psychology. Akaysia mentions as a child she spent periods of her life growing up in low-income neighborhoods impacted by racism, surviving sexual assault, and witnessing domestic violence. These experiences motivated Akaysia to become educationally invested and engaged with the course material in the MLFP Program, and also motivated her to become an advocate for individuals with similar backgrounds through an informed and empathetic approach. Akaysia currently works as a Counselor Assistant within the Los Angeles Community College District, where she encounters minority students who face many barriers discussed within the MLFP program including sexual misconduct, domestic violence, immigration, criminal justice contact, child welfare, and mental health challenges. After graduating with her Master's Degree in Legal and Forensic Psychology, Akaysia would like to use her knowledge to be a better-informed counselor to these students, and also would like to pursue a career as a Victim Advocate. Akaysia's long-term career goal is to establish a non-profit organization dedicated to mitigating the adverse effects of trauma experienced by victims of sexual assault and children in the dependency system.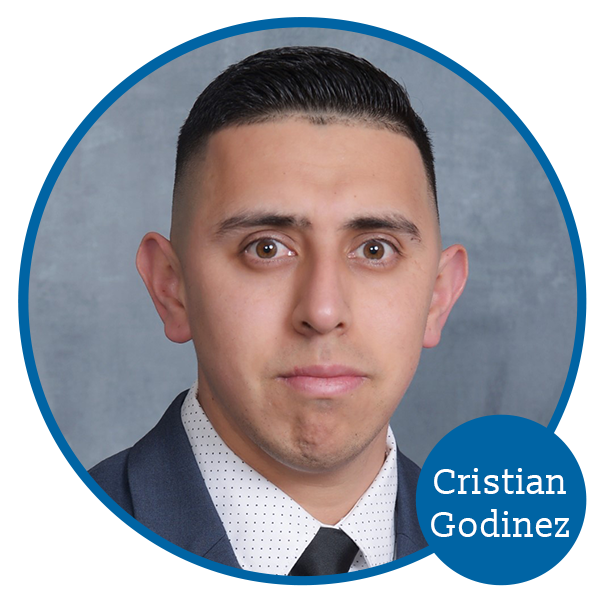 Cristian Godinez
When Cristian had an interaction with empathetic police officers, it made him realize he wanted to pursue a career in law enforcement. Cristian became the first person in his family to attend college when he enrolled at East Los Angeles College, and earned his A.A. in Psychology. Cristian then continued his education at California State University, Los Angeles, graduating (Summa Cum Laude) with his B.A. in Psychology in 2021. While an undergraduate, Cristian was hired by the Orange County Sheriff's Department, and has been working as a Deputy Sheriff for about three years. As a law enforcement officer, Cristian enjoys working with a diverse workforce, and is proud to serve a community with different ethnic backgrounds, traditions and religions. Cristian feels his fundamental duty as a Deputy Sheriff is to serve humanity, safeguard life, and be constantly mindful of the welfare of others. Earning a Master's Degree in Legal and Forensic Psychology will not only allow Cristian to better serve his community by expanding his knowledge and problem-solving skills, his graduate degree will also make him a stronger candidate when applying for promotional opportunities within his department. Cristian's career goal is to become an Investigator and an instructor at the Orange County Sheriff's Academy, so he can help train and educate law enforcement officers in Orange County.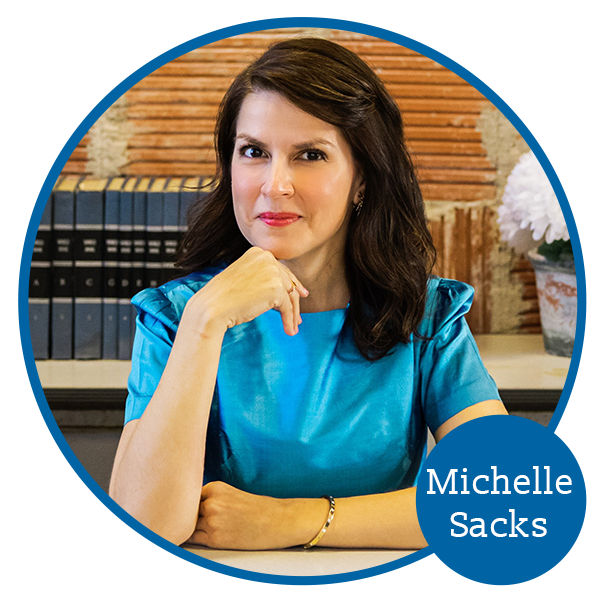 Michelle Sacks 
After earning her B.A. in Anthropology from the University of Houston in 2000, Michelle earned her bilingual teaching certification and began her career in Teaching. After witnessing a tragic event at the school where she taught, Michelle decided she would dedicate her career into doing what she could to keep children safe. Michelle learned the nuances of non-profit work, and started numerous prevention programs that were recognized by the governor of Texas in his 2017 School and Firearm Safety Action Plan. Michelle currently trains advocates to work with victims/survivors of domestic and sexual violence, and also works as an adjunct professor at two police academies teaching police cadets the dynamics of domestic and sexual violence, human trafficking, victims of crime among other related topics. Michelle also earned her Basic Peace Officers license in 2017 and became a Reserve Deputy with the Harris County Sheriff's Office, where she is currently assigned to a specialized unit that advocates for victims/survivors of family violence and sexual assaults. A first-generation college student, Michelle has been honored with two Certificates of Congressional Recognition from the 18th District of Texas, two President's Volunteer Service Awards and has testified in front of the Senate Select Committee on Violence in Schools and School Security at the Texas State Capitol. After graduating with her Master's Degree in Legal and Forensic Psychology, Michelle would like to continue her work with juveniles and obtain a position with more substantial opportunities to assist at-risk youth.
2022 MLFP Scholarship Winners
Amanda Boehrer
Sienna King
Sydney Zuiker
2021 MLFP Scholarship Winners
Yuliya Iskendzerava
Edna Montes
Andrea Morales-Casasola
2020 MLFP Scholarship Winners
Serenity Cripps
Clara Ramirez
Cornise Seawood
2019 MLFP Scholarship Winners
Joi Goynes
Iris Mejia-Cobian
Joshua Phillips
Amanda Wagner